LOGIN to MEMBER AREA
You can see the sample page by ID: sample and password: sample.
INTRODUCTION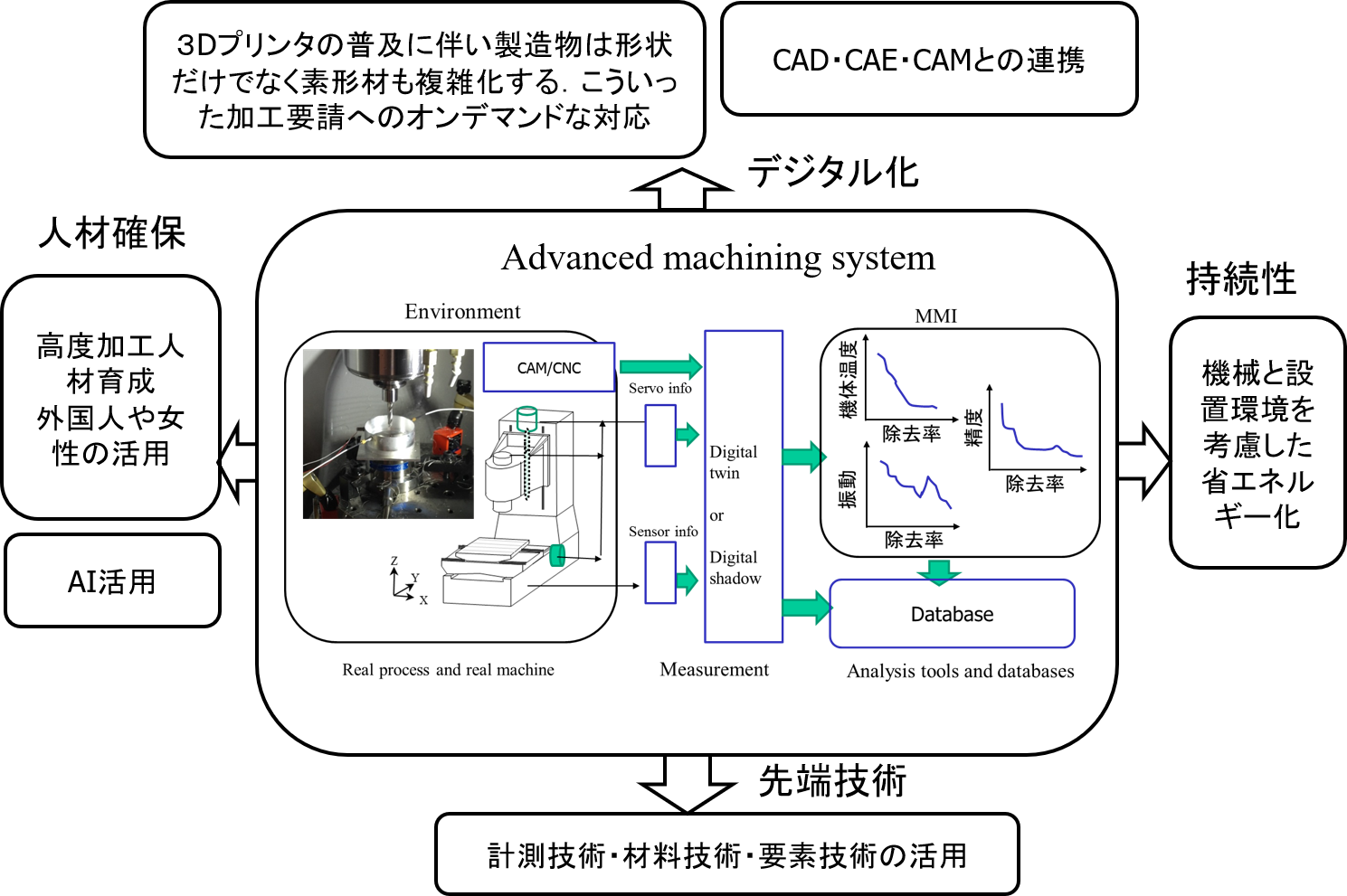 The Precision Measurement and Machining Laboratory, Kyoto University has been conducting research on next-generation processing technology and machine tool technology. The direction of these conventional studies was to deepen the elemental technology, measurement methods, and processing systems. In recent years, society has been strongly demanding that these technologies be linked to digital technologies and speedily converted to value and deployed. There are various vectors in the direction as shown in the figure.
The Precision Measurement and Processing Research Consortium was established not only to share research results but also to foster research human resources while discussing their development direction and new themes.